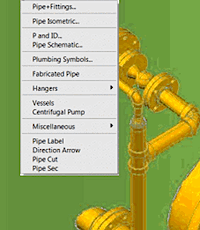 This may be our best offer yet with Mech-Q. As an added bonus we are also allowing users with AutoCAD additional licenses for $399...
Bend, OR (PRWEB) June 30, 2014
10 day promotional pricing has just been announced for both the Mech-Q add-on and Mech-Q stand-alone product called AViCAD. All versions are being offered at the same $599 price.
Mech-Q typically runs inside AutoCAD®, LT® or IntelliCAD software as an add-on utility. CADavenue also offers a Mech-Q stand-alone version called AViCAD for those without 2D/ 3D CAD Software.
The company says the 25% sale will take place between July 2-July 12th, 2014. CAD users can choose which configuration fits best within their current office setup.
During the promotion, the pricing for both the Mech-Q add-ons and AViCAD are the same, so that users who need CAD will also be receiving a 2D/3D drawing platform at no extra cost.
The stand-alone software offers CAD users the same DWG format found in AutoCAD® so files can be easily shared between other users and consultants.
Victor Abela, President of CADavenue remarks, "This may be our best offer yet with Mech-Q. As an added bonus, AutoCAD users needing additional Mech-Q licenses can purchase them for $399 each. AViCAD or LT users can purchase additional licenses for $499 each."
Mech-Q also includes support for AutoCAD® 2014 and AutoCAD® LT 2014 and earlier. Various enhancements and improvements have also been added recently. Interested users are encouraged to test Mech-Q for 21 days for free – without any commitment.
About CADavenue.com
CADAvenue is a long time provider of affordable mechanical and engineering software solutions for AutoCAD®, IntelliCAD and AViCAD. Various software disciplines include Piping, HVAC, Steel Beams and Mechanical tools.
Many of CADavenue's products (including Plate 'n' Sheet) offer a 30 day trial before purchasing. CADavenue is located in Bend, Oregon and is open for tech support and sales questions between 8-5 M-F PST.
Erik Zetterberg Tel: (888) 271-7121 info(at)cadavenue(dot)com