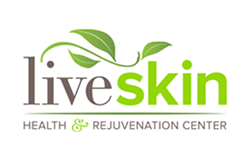 Micro Needling offers patients amazing results for the treatment of fine lines and acne scars!
Tempe, Arizona (PRWEB) May 31, 2016
The top Med Spa in the Phoenix metro area, Live Skin Health and Rejuvenation, is now offering the Micro Needling procedure for improving wrinkles and acne scars. The procedure involves no downtime and helps the skin repair itself rapidly. Call (602) 586-1598 for more information and scheduling.
As people age the ability to regenerate new skin cells and collagen slows down. Micro Needling, known as Percutaneous Collagen Induction Therapy, creates controlled wounds into the skin. This triggers a release of new collagen, growth factors and elastin. These controlled micro-injuries to the skin are performed in conjunction with the application of topical serum to facilitate healthy new skin.
Amazingly, the skin's repair process begins immediately upon treatment. The new collagen and elastin production results in younger, healthier, plumper, and firmer skin, effectively reducing the appearance of wrinkles, fine lines, acne scars for an overall better tone and texture.
Along with Micro-Needling, Live Skin is also offering laser hair removal, medical grade facials, injectables, facial peels and therapeutic skin care products.
The treatments are able to facilitate a younger appearance, with the current special including 15% off any one treatment. Call the top metro Phoenix Med Spa today at (602) 586-1598 and visit http://liveskinaz.com to learn more.