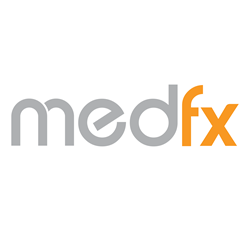 MEDfx's solutions layer into DHIN's established HIE platform, allowing us to customize EHR connectivity solutions to support interoperability, – DHIN, Dr. Jan Lee, Chief Executive Officer.
Warwick, RI (PRWEB) February 19, 2017
"At your fingertips" electronic access to patient health data is proven to result in better care, and MEDfx and the Delaware Health Information Network (DHIN) have partnered to improve connectivity of this data throughout the state of Delaware.
As the nation's first state-wide health information exchange, DHIN stores and shares real-time health data for more than 2 million patients among all of the state's acute care hospitals, major lab and radiology facilities and nearly 100% of Delaware's ordering physicians. Participating practices can access their patient data both through DHIN's web-based tool, the Community Health Record, and through a number of electronic health records (EHRs.)
With dozens of EHR systems in use by practices state-wide, DHIN sought a partner to assist with enabling certified integrations. Due to a lack of constraints in EHR certification requirements, vendors can interpret interoperability standards to meet certification, resulting in challenges sharing patient data across EHRs. Without a complete patient profile, providers are challenged to deliver immediate and cost-effective care.
Together with MEDfx, DHIN has enabled 9 EHRs for automated care summary creation and delivery to DHIN's Community Health Record, serving more than 100 practices in the first state and region. This advanced functionality is increasing the speed and reducing the costs of care coordination.
"Sharing patient data is critical to achieve the Triple Aim in healthcare: improving the patient experience, improving the health of our population and reducing the cost of care," said DHIN Chief Executive Officer Dr. Jan Lee. "MEDfx's solutions layer into DHIN's established HIE platform, allowing us to customize EHR connectivity solutions to support interoperability."
"We are very excited about our partnership with DHIN and introducing MEDfx's Healthcare Data Integration (HDi) solution to the market. HDi is a universal adapter that supports connecting to EHR's and other Healthcare Technology Information Systems using any standard allowing the vendors to use the standards that they support. We have connected at a pace of approximately one practice every two to three business days. Leveraging web services, HDi enables our clients to deliver notifications, clinical summaries and other documents such as quality reports, directly back into the EHRs to best support the clinical workflow of providers. Embedded workflows drive provider satisfaction and adoption, thereby improving the quality of care," said MEDfx CEO Colin Barry.
About DHIN
DHIN, the Delaware Health Information Network, is the first live, statewide health information exchange in the nation. Launched in 2007, today, it serves all of Delaware's acute care hospitals and approaching 100% of the state's medical providers. More than 14,000,000 deliveries of clinical results and reports are made through DHIN each year. There are a total of 2.2 million unique patients with results on DHIN, including patients from all 50 states. DHIN is sharing real-time clinical information to improve patient outcomes, eliminate the duplication of service and reduce the cost of healthcare. For more information about DHIN visit http://www.DHIN.org or call 302-678-0220. Please also visit DHIN on Facebook, LinkedIn and Twitter (@DHIN_hie).
About MEDfx
MEDfx provides collaborative Population Health Management applications in support of enhancing the care delivery process for care teams. We leverage next generation technologies to deliver open, modular, scalable and extensible solutions to the marketplace and offer solutions for Practices, Provider Organizations, Hospitals and Health Systems, Health Information Exchanges, Accountable Care Organizations and Health Plans. Our Integration Platform enables rapid data access and sharing and our Care Coordination Suite of applications harnesses the insights garnered from Analytics and Evidence-Based Guidelines to help care teams deliver the most cost-effective treatment plans and coordinate the care for patients as they transition from one provider to the next. MEDfx solutions advance the care delivery process by providing the right data on the right patient at the point-of-care, delivering insights within the care team's workflow to help drive best practices to reduce costs and improve outcomes.
MEDfx will present its new Population Health Management solutions at booth #7445 at HIMSS 2017, Feb 19 – Feb 22 in Orlando, FL. For more information, visit our website http://www.medfx.com or at Facebook, LinkedIn or Twitter (@MEDfx).
####
Contact: Matthew Asiaf, Chief Commercial Officer: (617) 721-5129 matthew.asiaf(at)medfx.com