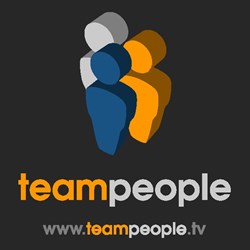 Falls Church, VA (PRWEB) September 17, 2013
TeamPeople's relocation and expansion is primarily to better accommodate the recent and future growth at corporate headquarters. The new office will incorporate additional meeting space and provide a collaborative and creative work environment across departments.
The company recruits, hires and manages creative and technical talent in all positions of media production and A/V support. TeamPeople provides temporary and onsite managed solutions to an impressive client list that includes Fortune 100 corporations, government agencies and many of the best-known broadcast & cable networks. As an experienced media staffing company, it's TeamPeople's goal to partner with their clients to ensure long-term success. The new office will better accommodate the needs of the company's fast-growing client base and help to provide unparalleled service to their clients.
The official relocation occurred on Sep. 14th. The new office location is 180 S. Washington St. Ste. 200, Falls Church VA, 22046.
As a media staffing agency founded and operated by media professionals, TeamPeople understands the nuances of media production and values the close relationships they form with both their clients and talent. TeamPeople is headquartered in the Washington, DC area but works nationwide.