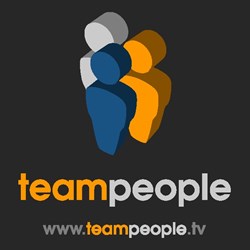 (PRWEB) January 14, 2014
ASA policy councils are composed of member volunteers who advise the association's board of directors on sector-specific issues and design programs to meet the unique business challenges faced by those sectors of the staffing industry.
Frydenlund, one of TeamPeople's founders, combines his unique business skills developed while a principal at the international accounting firm Ernst & Young, with over 20 years of production and broadcast experience. A CPA, he also holds the Chartered Global Management Accountant (CGMA) designation, which recognizes the most talented and committed management accountants with the discipline and skill to drive strong business performance. His understanding of the broadcast and AV industry combined with his business and consulting knowledge has helped TeamPeople develop customized onsite managed staffing solutions for several large broadcast and corporate clients such as CNN, Discovery Communications and several Fortune 500 corporations.
TeamPeople, a media staffing company, recruits, hires and manages creative and technical talent in all positions of media production and AV support. As a staffing company founded and operated by media professionals, TeamPeople understands the nuances of media production and values the close relationships they form with both their clients and talent. TeamPeople is headquartered in the Washington, DC area but works nationwide. To find out more about TeamPeople's services, click here.
The American Staffing Association is the voice of the U.S. staffing industry. ASA and its affiliated chapters advance the interests of staffing and recruiting firms of all sizes and across all sectors through legal and legislative advocacy, public relations, education, and the promotion of high standards of legal, ethical, and professional practices. ASA members provide the full range of employment and work force services and solutions, including temporary and contract staffing, recruiting and permanent placement, outplacement and outsourcing, training, and human resource consulting.