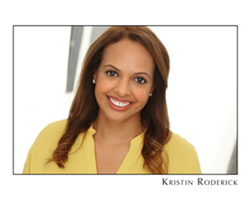 I'm so excited to be part of the MediaCo team and two of the nation's most legendary brands: HOT 97 and WBLS.
NEW YORK (PRWEB) September 09, 2021
MediaCo Holding Inc. (NASDAQ: MDIA), owner of HOT 97, WBLS, and Fairway Outdoor, announced today that Kristin Roderick has been named Vice President of Sales, effective August 9, 2021. Roderick, a long-time industry veteran, was most recently the Vice President of Partnership Sales for Townsquare Media where she utilized data-driven, integrated marketing programs to accelerate incremental revenue growth for their flagship 14 station New Jersey cluster. She will lead the sales team for the two iconic brands.
Market President Ron deCastro said, "Kristin is the perfect person to lead our sales effort at HOT 97 and WBLS. She has extensive experience building integrated campaigns that satisfy customer goals. She is a natural leader and will take our two national brands and massive digital platform to new levels."
Roderick will lead HOT 97 and WBLS' sales efforts with a focus on its accelerated digital growth strategy, providing insight and solutions for advertisers, while delivering tangible results.
"I'm so excited to be part of the MediaCo team and two of the nation's most legendary brands: HOT 97 and WBLS. I started my career at HOT 97 as an account executive and feel like I'm returning home. I look forward to growing our best-in-class sales operation and leveraging our extensive multimedia platform to satisfy customer needs and support our community."
For more information on MediaCo or to inquire about press opportunities, please contact press@hot97.com.
#MEDIACO #HOT97 #WBLS
ABOUT HOT 97: HOT 97 (WQHT 97.1FM) is the world's first all Hip-Hop station and has held the dominant position in New York for over twenty years. HOT 97 is best known for its celebrity on air talent, such as Ebro Darden, Funk Flex, and Nessa, as well as being the world's premier source for Hip Hop music culture, both on air and online at HOT97.com and its mobile app. Follow us on facebook.com/HOT97official, twitter.com/HOT97, instagram.com/HOT97, and youtube.com/HOT97.
ABOUT WBLS: (WBLS 107.5FM) WBLS is the #1 source for R&B music and contemporary Black culture. Known as the world's best-looking sound, this timeless brand has led the conversation in the Black community as the go-to source for news, lifestyle, advice, and Gospel since 1972. The station's roster of world-renowned personalities include Steve Harvey, Shaila, Deja Vu, and Lenny Green, as well as legendary DJs Red Alert, Scratch, and Chuck Chillout, who bridge the gap across generations and around the world! Visit us at WBLS.com and follow us on facebook.com/wbls1075NYC/, instagram.com/wbls1075nyc/, twitter.com/wbls1075nyc and youtube.com/user/wblsfm1075/.
ABOUT MEDIACO: MediaCo Holding Inc. ("MediaCo") is a publicly listed multimedia company (NASDAQ: MDIA) that serves communities throughout the country. MediaCo owns and operates two of the top urban radio stations in New York City, HOT 97 and WBLS, as well as Fairway Outdoor, an out-of-home advertising business with over 3,500 faces throughout the Southeastern U.S. The company primarily generates revenue from advertising sales and events. Visit us at mediacoholding.com.