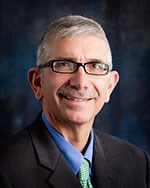 Mediation.com gives me a chance to share articles like the ones I have written for the Hillsborough County Bar Association — George Nader
Tampa Bay, FL (PRWEB) August 28, 2013
George Nader has signed a partnership with Mediation.com to expand his online influence. The partnership will assist Nader, a shareholder in the law firm of Trenam Kemker, in sharing his expertise in the field of mediation and personal injury law.
Nader is known in the legal industry for his expertise in mediation. He has participated in several hundred mediations representing both the plaintiffs and the defendants. Nader has extensive experience in mediation and arbitration.
"Joining with Mediation.com is an exciting development for me and my firm," Nader said. "I will be able to share my knowledge of mediation with a wider audience. This partnership enhances our commitment to promoting the benefits of mediation and arbitration."
Nader has spent his entire career with Trenam Kemker, joining after he graduated from the University of Miami Law School in 1982. His prestigious list of clients includes governmental agencies such as the University of South Florida, the Department of Children and Families and the Florida Patrol.
Nader has represented plaintiffs in cases dealing with catastrophic injury or death with verdicts or settlements sometimes exceeding $1 million. He has also defended malls, owners of trucking equipment, doctors and various others in personal injury cases.
The veteran attorney has written three articles on mediation for the Hillsborough County Bar Association's Lawyer magazine. They are: "When (Win) to Mediate," "Do You Really Want a Potted Plant" and "Mediation: Avoiding the Early Shutdown."
"Mediation.com gives me a chance to share articles like the ones I have written for the Hillsborough County Bar Association," Nader said. "I hope that what I write inspires others and leads me to new connections. Mediation.com has a reputation for being the premiere site among legal professionals who not only want to network among with other attorneys, but who want to reach out to new clients. This partnership makes sense with the direction our firm is going to."
Nader has received several accolades during his career. In July, Nader and 31 of his colleagues at Trenam Kemker were recognized as Super Lawyers by the research team at Thomas Reuters. Nader was cited for his experience in personal injury.
About George Nader:
George Nader is a certified mediator with the prestigious law firm of Trenam and Kemker. Trenam Kemker attorneys operate on the simple principle that achieving success for the clients is paramount. The 43-year-old firm is a recognized leader among Florida's premier law firms; ranking among the top law firms in size and breadth of practice. The attorneys have been recognized, some for several years, in the leading industry publication, The Best Lawyers in America.