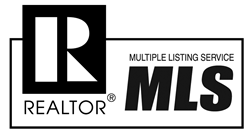 Dallas is a quick market where buyers need to be as prepared as possible before even lookingat homes.
Dallas, TX (PRWEB) May 12, 2014
After a banner year for Dallas real estate in 2013, the market entered 2014 off to a slow and steady start. Prudential Texas Properties reports the historically low inventory levels led to a slower-than-anticipated first quarter of 2014, which leaves many wondering what's in store for the rest of the year.
A tightened inventory level is pushing the median single-family home value upwards by 8.9 percent, according to the North Texas Real Estate Information Systems. At the same time, homes are being snatched off the market in 7.9 percent fewer days in March 2014 than in the same month last year.
What does that mean for buyers? This fast-moving market is propelled by the continuous commercial and economic development taking place in all of North Texas, bringing more people into the area. This has done wonders to reverse the effects of the Great Recession, and the state has surpassed its previous home price peak in March 2014, CoreLogic reports.
"Dallas is a quick market where buyers need to be as prepared as possible before even looking at homes. Getting preapproved for a mortgage is the first step and it can help streamline the process for home buyers who may find themselves in a position going head-to-head with other buyers," says DD Flynn, VP of Marketing with Prudential Texas Properties.
To put it into perspective, March's inventory has decreased substantially year-over-year in 2013 and 2014 at a rate of 32.9 percent and 22 percent, respectively. March 2014 saw a 3.2 months supply of homes, well below the 6-month benchmark of a healthy market.
Click here for a 60-second Dallas home market update.
©2014 BRER Affiliates LLC. An independently owned and operated broker member of BRER Affiliates, LLC. Prudential, the Prudential logo and the Rock symbol are registered service marks of Prudential Financial, Inc. and its related entities, registered in many jurisdictions worldwide. Used under license with no other affiliation with Prudential. Prudential Texas Properties is an independently owned and operated member of BRER Affiliates LLC. Equal Housing Opportunity.