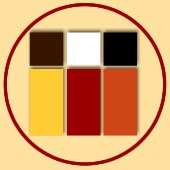 We are excited about our Google Hummingbird success. - George Magalios
Palm Beach, FL (PRWEB) October 18, 2013
Simple, smart design that is pre-optimized for top visibility will position a business to reach the largest audience and dramatically increase earning potential. When a company is represented on the Internet with a state of the art website and the site is visible for the areas most popular searches, it will solicit more sales and dramatically increase revenue. Mediasophia's knowledge of Google's Hummingbird program is empowering clients with SEO ready websites that are quickly achieving top rankings.
When seo companies develop a powerful online presence that represents clients as industry leaders, clients yield large returns. When a business is ranking on the first page ahead of competitors, it puts the company at a strong advantage. This type of leverage is earning seventy five percent of market shares. Consistently maintaining top results means industry dominance and long term success. Multiple first place positions for popular searches is extremely valuable in maintaining a constant influx of new clients.
Mediasophia is a full service Internet marketing firm that offers web design in Palm Beach, organic SEO and online reputation management for businesses in competitive markets. Its clients are represented as leading professionals in diverse markets and are dominating search engine results for multiple keyword searches.