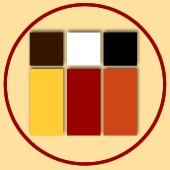 Medisophia guarantees first page visibility for multiple keyword searches to ensure its cosmetic dentists and orthodontists a large return on investment.
–George Magalios
Miami, FL (PRWEB) September 06, 2013
Mediasophia announces fast marketing results for clients in the dental industry. Web design and search engine optimization have become the most effective components of marketing orthodontists and cosmetic dentist. In progressive cities there are thousands of practices all in competition for first top visibility. For this reason, advertising on the Internet is now essential to success. Whether a practice has been in business for many years or has just opened its doors to patients, the doctors that are represented with a sophisticated website optimized for important keyword searches like, "orthodontist" and "Invisiline", are reaching the largest audience and maximizing earning potential.
Elements of design are highly influential. A sophisticated and alluring website will impress viewers and give them the confidence they need to schedule an appointment. Using web design Palm Beach formatting, Mediasophia president, George Magalios is able to guarantee clients quickly obtain first page rankings on Google to solicit a constant influx of new clients.
Mediasophia is a full service Internet marketing firm that offers state of the art web design, organic search engine optimization (SEO) and online reputation management for orthodontists and cosmetic dentists. Its clients are represented as the leading practices in competitive markets and are dominating search engine results in progressive cities across US.