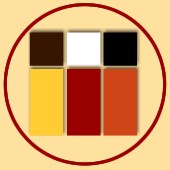 'Medisophia guarantees its dental health clients quickly obtain a large return on investment.' –George Magalios
New York, NY (PRWEB) September 10, 2013
Due to the dramatic increase in business; word has spread about the value of Mediasophia's work. As a result of an overwhelming increase in client revenues, more dentists and oral surgeons are investing in Mediasophia's Internet marketing campaigns. In order to continue to provide clients in this industry such high returns, Mediasophia announces the implementation of a new marketing team exclusive for clients in the oral health industry. In today's e-commerce system, Web design and search engine optimization have become the most effective components of marketing businesses in the orthotic and dental prosthetic industry.
With thousands of practices all in competition for first page rankings on Google, visibility for important keyword searches is becoming more and more difficult to obtain. Without the help of a professional marketing company, practices in competitive markets like New York and Chicago are lost in the sea of websites that flood the web. Without first page optimization a corporate website is buried and thus invisible to the viewing audience. For this reason, advertising on the Internet with web design Palm Beach has become essential to success. Even practices that have been serving a community for years are investing in Internet marketing to ensure prospective patients are not lost to competing doctors. The doctors that are represented with a sophisticated website optimized for important keyword searches like, "Tooth whitening" and "cosmetic dentist", are reaching the largest audience and maximizing earning potential.
The dentists and orthodontists that have a sophisticated and alluring website that reflects current market trends, will impress viewers and give them the confidence they need to select your team for dental work. Using proven effective techniques, Mediasophia guarantees clients obtain first place rankings on Google to bring and immediate increase in new patients. Company president, George Magalios is pleased to announce the new team exclusive for clients in the oral health industry. Bringing doctors a continuous influx of new patients is a service that Mediasophia is proud to provide.
Mediasophia is a full service Internet marketing firm that offers organic search engine optimization (SEO), web design and online reputation management for cosmetic dentists, orthodontists and orthotic manufacturing companies. Its clients are represented leading professionals in the health and wellness industries and are dominating search engine results in progressive cities across US.