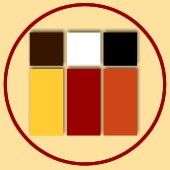 'The recovery industry is rapidly growing and Mediasophia clients particularly in this market are reaching a large customer network and expanding their business.' - George Magalios
Miami, FL (PRWEB) September 16, 2013
The epidemic of addiction is widespread and drug and alcohol abuse is impacting people and families on a large scale. It seems everyone today is connected in someway with a person that has a problem and is suffering from addiction. Good people that once were a supportive contribution to loving families and productive members of society are estranged and struggling alone. Mediasophia has learned that without help, victims of substance abuse very rarely free themselves from the grips of what is now considered a disease of the mind.
The good news in this dark reality is that there is a solution and help is available to those who want it. Recovery and rehabilitation centers are a growing industry. All over the country in progressive cities, suburban neighborhoods and even rural towns, programs to help put an end to addiction are opening doors to a change of life.
In order to become visible to those seeking help it is important for businesses in the recovery industry to be visible on the Internet. People that suffer from addiction will search the Internet to find a program that will work for them. The web design Palm Beach sites created by Mediasopia are sophisticated and represent clients as leading recovery centers with a large success rate. In doing so, the marketing firm is able to effectively earn the trust of potential clients and improve the lives of more and more people. Mediasophia president, George Magalios has created company policy that guarantees clients in the recovery industry first page rankings of Google for important keywords. Top rankings ensure clients reach the largest audience and as a result provide recovery support to people on a large scale.
Mediasophia is a full service Internet marketing firm that offers online reputation management, organic custom search engine optimization and SEO compatible web design for businesses in competitive markets. Its clients are dominating search engine results, maintaining a powerful Internet profile and earning a constant influx of new clients.