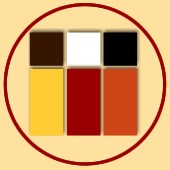 We are proud to provide treatment centers the visibility needed to reach those suffering with addiction.- George Magalios
Miami, FL (PRWEB) September 18, 2013
People all over the world are struggling with addictions and the problems that arise from substance abuse. This epidemic is affecting children, parents, siblings and friends. What was once thought to be an issue that only affected society dregs is now recognized as a widespread epidemic without boundaries. Doctors, lawyers, teenagers and once productive members of society have fallen victim to the disease of addiction.
Fortunately, there is help available to those who want it. Drug and alcohol treatment centers are helping thousands of people tackle the battle of addiction and dramatically improve lives. Mediasophia is doing its part to provide recovery programs with the reputation and visibility needed to reach those seeking help. Not everyone that is admitted to a recovery program is successful in rebuilding a life. Sometimes a client will feel defeated and take out frustration in the form of a negative review. Company president George Magalios created the new team to protect Mediasophia rehab clients from negative content and Internet propaganda. The web design Palm Beach formatting styles used to represent clients in this industry are sophisticated, enticing and pre-optimized to quickly obtain top rankings for the searches potential clients are entering in the browser window. The new recovery ORM team implements proven effective SEO techniques to enhance the online profile of clients and bring them new business.
The Mediasophia professionals are experts in marketing rehabilitation programs and its clients are dominating search engine results in competitive markets. Mediasophia marketing campaigns are empowering recovery centers to reach hundreds of thousands of people in need of help. As a result, clients are expanding their businesses and achieving long-term success for themselves and the clients they serve.