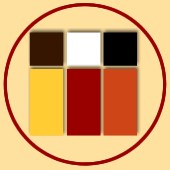 Online reputation management protects businesses from harmful attacks in the form of false negative reviews. It is a critical component of online marketing. - George Magalios
New York, NY (PRWEB) August 01, 2013
Public opinion and online reviews are commonplace in today's market and what people are posting on websites has a big impact on the long-term success of a business.
In many cases the posting of false negative reviews are simply harmful attacks from people with an ax to grind, written for the sole purpose of harming the success of competitors or the business reputation of an ex spouse and the like. Whether or not these postings on notorious sites like Ripoffreport are valid really doesn't matter. When a bad review or slanderous comment is connected to your name, it will have a detrimental effect on the success of your business.
An interesting article in The Guardian was written yesterday about TripAdvisor and the impact of reviews on the restaurant business. The article discusses restaurant reviews on TripAdvisor and how an educated reader can use the site to their advantage as well as a source of entertainment. The entertainment factor is simply finding humor in the glaring pretentiousness of the authors or sometimes their unmistakable lack of intelligence. Although reviews are just the opinion of one often fictitious writer, many reviews are legitimate, informative and helpful. For example, going back to the article, if you are looking to learn about the ambiance of a particular establishment or the authenticity of its ethnic menu, a genuine review can be very useful.
The online reputation of a business is critical to success and Mediasophia understands the impact of social media, public opinion and viral communication. Company president George Magalios created the online reputation management component to Mediasophia campaigns to ensure clients are protected from hostile attacks. As part of every marketing package, Mediasophia implements the creation of social media websites for brand development and monitors postings, conversation and Google searches for any false negative reviews or Internet propaganda.
Mediasophia is a full service internet marketing firm that offers online reputation management, organic custom search engine optimization and SEO compatible web design for businesses in competitive markets including New York, Miami, Chicago and Dallas. Its clients are represented as leading businesses in their market sector and dominating search engine results in progressive cities.