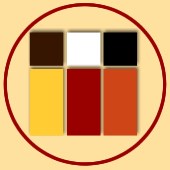 Mediasophia guarantees clients first page rankings on Google to ensure the visibility required to yield a large return on investment. George Magalios
Palm Beach, FL (PRWEB) August 27, 2013
Web design and search engine optimization are the most influential components of marketing. When people are looking for products and services, they turn to their computer to find what they want. The websites that are the first to appear for keyword searches receive the largest amount of viewers and thus obtain the most customers. When a company is represented online with a state of the art website that is optimized for fist place rankings on Google it will maintain the visibility needed to reach the largest audience and maximize earning potential. High visibility and sophisticated web design will earn the interest of viewers and convert more people into customers.
Mediasophia's proven effective search engine optimization (SEO) techniques quickly obtain top rankings for clients in competitive markets. Company president, George Magalios established company policy that guarantees clients first page rankings on Google for multiple keyword searches. This SEO guarantee assures clients top search engine visibility and high investment returns.
Mediasophia is a full service Internet marketing firm that offers state of the art web design Palm Beach, organic search engine optimization and online reputation management for businesses in diverse industries. Its clients are represented as the leading businesses in their respective cities and are dominating search engine results in competitive markets across the US.