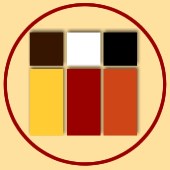 Web design is all about alluring and captivating an audience. The new team will focus on connecting with the families and addicts looking for help. - George Magalios
New York, NY (PRWEB) September 25, 2013
Web design and marketing rehab centers is an important component of operating a recovery business. People suffering from drug and alcohol dependency are often weary and defeated and seeking help can feel like a hopeless endeavor. For a marketing campaign to be successful it is important to keep this in mind when designing a website. The goal of a substance abuse recovery center website is to reach out to addicts and offer hope. For this reason Mediasophia created a development team exclusive to its recovery industry clientele. By being immersed in this particular market the team will implement elements of design that are in tune with recovery language, images and specific keywords related to addictions.
Mediasophia is bringing clients in the recovery industry a constant influx of new clients with state of the art websites that are optimized for first page rankings on Google. Maintaining high visibility for important keyword searches like, "drug addiction treatment centers" and "drug addiction recovery programs" with SEO Palm Beach, empower clients to reach people that are seeking help.
At Mediasophia we position treatment center to reach maximum enrollment by dominating search engine results for the market sector. When a treatment program appears first for keyword searches it reaches the largest audience and converts more viewers into clients.