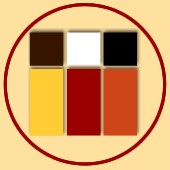 Mediasophia repairs reputations to help people pursue careers and live a prosperous life. -George Magalios
New York, NY (PRWEB) November 20, 2013
Mediasophia's revenge porn reputation management protects people from the harmful effects of slander, defamation and possibility a ruined career. In today's world of viral communication, something as horrific as revenge porn can reach thousands of people with the click of a mouse. Inappropriate photographs, whether real or a fictitious fabricated images can spread across the Internet like wildfire and wreak havoc on a person's life.
For a professional in just about any career, revenge porn can amount to serious consequences. Not only can this type of harassment cause embarrassment and shame, but also can destroy a person's livelihood. Revenge porn is a serious problem that only those who have fallen victim to it can truly grasp.
Fortunately there is a solution available. Online reputation management companies will protect individuals from the harmful consequences of revenge porn. Anyone suffering from a damaged reputation can invest in online reputation management to end harassment and eliminate harmful content on the web.
Mediasophia is a full service Internet marketing firm that specializes in online reputation management, search engine optimization and web design. Its new revenge porn reputation management protects individuals from harmful postings on the web and ensures a positive identity for a prosperous career.
For more information about Mediasophia visit mediasophia.com and follow us on facebook and Twitter.