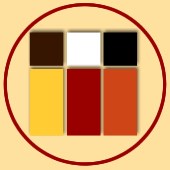 Our proven effective optimization empowers our clients in the recovery industry to reach the largest audience and maximize enrollment. - George Magalios
Miami, FL (PRWEB) September 26, 2013
Mediasophia's new program for drug rehabs is going to have a huge impact on the success of its treatment center clients. SEO for drug rehab centers is an important service in the marketing business. In order to effectively reach a direct audience, a website has to be visible for the keyword searches that people in need of help are entering. The value of first page rankings on Google is tremendous in the recovery market. For example, an addict suffering with a heroine addiction may enter, "heroine detox" or "drug rehab" in order to find help. When a treatment program's website appears first for these searches as well as multiple other searches, it will reach the largest audience and maximize enrollment. With this program in place Mediasophia clients can expect a dramatic increase in client admissions.
Having a sophisticated website that implements recovery specific language and makes an emotional connection to a particular online audience is going to impact success. Mediasophia's web design Palm Beach sites are alluring and easily navigable. They do not burden viewers with too much content like other treatment websites, instead they use a "simple smart" platform that earns the trust of families and intrigues those in need of support.
Mediasophia markets drug rehab centers and programs for the treatment of addictions. Its clients are dominating search engine results in competitive markets and as a result are maximizing enrollment and expanding business. Organic search engine optimization obtains the visibility needed to increase sales and achieve long term success.