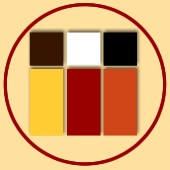 Mediasophia is committed to excellence and ethical success. - George Magalios
Palm Beach, FL (PRWEB) September 11, 2013
The value of web design and search engine optimization is evident to anyone with experience succeeding in business. Today's e-commerce system has leveled the playing field for companies in just about every industry and the businesses that invest in Internet marketing are reaping the rewards of a constant flow of new sales. Whether you are selling air conditioning and refrigeration systems or you are providing criminal defense legal representation, how you are represented on the Internet is going to determine your level of success.
The components of web design Palm Beach greatly impact how your company is perceived by viewers. Contemporary designs are very influential and when your company is represented with a sophisticated website that reflects current market trends; it will captivate the interest of viewers and increase sales. Company president, George Magalios is excited about the new website promotion because he knows that a web design formatted for top rankings will bring clients the visibility needed to dramatically increase sales. High visibility results in more traffic, more inquiries and more customers.
Mediasophia is a full service Internet marketing firm that offers organic search engine optimization (SEO), web design and online reputation management for clients in diverse industries. Mediasophia campaigns are design to bring clients an immediate return on investment and a dramatic increase in sales.