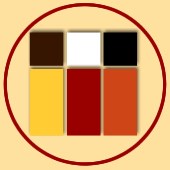 'Our Wordpress sites are valued at five thousand dollars. This promotion is an incredible opportunity for clients that want to see fast returns!' - George Magalios
New York, NY (PRWEB) September 24, 2013
In today's eCommerce market having a powerful online presence is essential to business success. Whether a company is selling products or service, the website and its visibility for important browser searches will determine the amount of traffic and in turn the amount of new business. A state of the art website that is optimized for first page rankings on Google will reach the largest audience and maximize earning potential.
Mediasophia knows the value of Internet marketing and to encourage investments that achieve results quickly, it is offering an exciting promotion. Mediasophia's web design Palm Beach sites are valued at five thousand dollars. The pre-optimized sites in combination with proven effective SEO techniques efficiently achieve top search engine results. Beginning a marketing campaign with this promotion in place amounts to an enormous savings that quickly provides returns.
Mediasophia is a full service Internet marketing firm that offers online reputation management, organic custom search engine optimization and SEO compatible web design for businesses in competitive markets. Its clients are dominating search engine results, maintaining a powerful Internet profile and earning a constant influx of new clients.