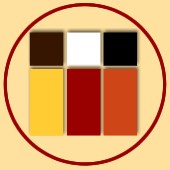 Celebrity harassment on the Intern runs ramped. Our team is proven successful in eliminating propaganda from Google searches for clients that are attacked regularly on the web. -George Magalios
Palm Beach, FL (PRWEB) January 13, 2014
Mediasophia, the premier south Florida marketing firm is pleased to announce online reputation management for celebrities to protect Internet profiles, enhance popularity and develop careers. A celebrity's Internet presence is a powerful component of career marketing. How an actress is represented on the web will influence how fans, the media and producers perceive them.
Online attacks in the form of social media gossip and tabloid Internet publications are a regular occurrence for celebrity personalities. Online attacks on actresses are almost considered acceptable behavior as part of an understood cost of fame. However, this is not the Mediasophia philosophy. Mediasophia believes that celebrities should take charge of how ones character and lifestyle are presented on the web by developing a positive reputation that reflects a desired image.
Mediasophia is a full service marketing firm that specializes in web design Palm Beach style and online reputation management for actresses and celebrity personalities. Its organic search engine optimization and public relations on the Internet is bringing celebrities a powerful Internet presence to support popularity and enhance careers.