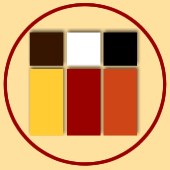 'Cyber-bullying is hurting many students and families. Mediasophia's experience protecting celebrity clients from Internet harassment makes us experts in dis-empowering cyber bullies.' -George Magalios
New York, NY (PRWEB) December 12, 2013
Cyber bullying is the term used to describe harassment through the Internet. Due to the magnitude of this problem, Mediasophia is offering a new service to combat cyber bullying and protect individuals from all forms of slander and Internet harassment.
Internet harassment is a serious problem that is affecting individuals and in particular students from grade school through the University levels. Attackers are creating vicious content on the Internet, sending hateful messages and posting slanderous content on facebook, Twitter and other sites that is spreading through smart phone communications at a rapid rate. People who have fallen victim to repeating attacks often perceive this behavior as torturous. Fortunately, help is available and there is a solution to the problem.
Internet marketing companies that implement online reputation management are able to deactivate accounts from sites like Twitter on the copyright infringement or criminal impersonation laws. Harmful slander can be removed through the implementation of reverse SEO techniques that bury content far below the eye of the public.
Mediasophia a full-service marketing firm that specializes in web design, online reputation management and organic search engine optimization. Its proven effective cyber bullying reputation management techniques are protecting clients from social media slander and all forms of Internet harassment.