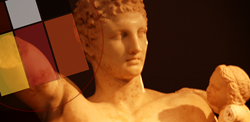 Our experience working with celebrities makes us experts in protecting clients from Twitter harassment and attacks on social media sites. -George Magalios
(PRWEB) December 17, 2013
Mediasophia announces a new Twitter harassment reputation management service to protect individuals from defaming tweets and impersonating Twitter accounts. The Twitter forum for networking and communication is causing many people great distress. Attackers are creating false accounts, posting embarrassing profile photographs, and sending harmful tweets to the victim's family, friends and business associates. This is a serious offense and it is devastating to those that become the victim of an anonymous perpetrator.
Victims of this type of abuse can but an end to the harassment and stop the propaganda. Marketing firms that are experience with online reputation management are combating abuse through the use of reverse SEO techniques and social media marketing.
Mediasophia a full service marketing firm that specializes in web design in Palm Beach, New York and International progressive cities. Its online reputation management for victims of Twitter harassment is protecting clients from social media propaganda and harmful content on the Internet.