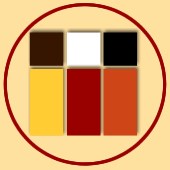 Search engine optimization puts clients in position to reach the largest audience and maximize earning potential. - George Magalios
West Palm Beach, FL (PRWEB) August 14, 2013
Search engine optimization (SEO) has become an essential component of marketing a business. Whether you are running a small collision repair shop in the Bronx, or a large coffee shop chain in multiple cities across the US, the online presence of a business is going to determine its level of success.
In today's system of e-commerce, almost every company is represented on the Internet with a website. With hundreds of thousands of businesses all in competition for keyword searches, organic SEO will position a company website above the inferior clutter of websites that flood the Internet. In order to maximize earning potential, a website should appear on the first page of Google for multiple keyword searches. With a state of the art Palm Beach web design that is optimized for important searches, earning potential is limitless. Company president, George Magalios, guarantees first page rankings on Google with every marketing campaign.
Mediasophia is a full service Internet marketing firm that offers online reputation management, organic custom search engine optimization and SEO compatible web design for businesses in competitive markets. Its clients are represented as leading businesses in their market sector and are dominating search engine results in New York, San Francisco, Paris and many other competitive international cities.