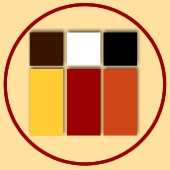 Our SEO compatible websites are quickly obtaining top rankings under the new Google Hummingbird programing.- George Magalios
West Palm Beach, FL (PRWEB) December 03, 2013
Web design companies in West Palm Beach that implement design elements that are compliant with Google Hummingbird Search Engine Algorithms, are bringing clients immediate results. Mediasophia's new series of Wordpress websites are recognized by Hummingbird algorithms to quickly achieve first page rankings for popular keyword searches. What this new series of websites means for clients is state of the art design and high visibility on the Internet.
The online reputation management companies that have learned Google Hummingbird patterns, are giving clients a head start above the competition. Taking advantage of the experience and skills of Internet marketing at this stage of the game is a wise investment. In competitive markets, the SEO companies that achieve top rankings are positioning businesses for 75% of market shares. The businesses that previously dominated top search engine results are scrambling to get back first place. Now is the time to invest in a proven effective campaign that quickly obtains the highest website ranking in any given market.
Mediasophia is a full service-marketing firm that specializes in Hummingbird friendly web designs that quickly achieve top rankings on Google in competitive markets. Its clients are represented as leading businesses with state of the art websites that are dominating search engine results in progressive cities.