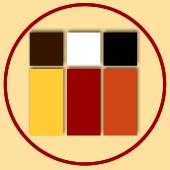 This is very exciting, because while other companies are losing clients due to a Hummingbird drop in rankings, Mediasophia clients are flying right into first place for competitive Google searches. -George Magalios
Long Island, NY (PRWEB) December 06, 2013
Google Hummingbird is turning out to be a pretty sophisticated program and although many website are experiencing a drop in rankings, Mediasophia clients are flying right into first place with new Hummingbird compliant web design and organic SEO strategies that work.
Those companies that are familiar with algorithm patterns have been able to quickly decipher what Google perceives as professional and worthy of high visibility. Hummingbird was easy to figure out and actually the same concepts of effective SEO apply as prior to its launch. The only difference is those that weren't aware of strategies that work are being penalized with a drop in rankings. What this means for companies aware of acceptable protocol is a head start and immediate first page results.
Mediasophia is a full service-marketing firm that specializes in web design and online reputation management for businesses in diverse industries. Its clients are represented as leading companies with powerful profiles and websites on the first page of Google for competitive searches.