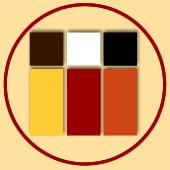 Mediasophia web design and optimization supports grass roots organizations and individuals looking to increase awareness and popularity. -George Magalios
Palm Beach, FL (PRWEB) January 14, 2014
The Internet has become a powerful tool for marketing businesses, grass roots organizations and public figures looking to recruit a network of supporters. Mediasophia's new optimized web design Palm Beach for public figures and grass roots organizations is providing the online visibility needed to promote change and make a difference in communities.
The Internet is an effective forum for getting the word out to the public and sharing with communities, important information about neighborhoods, leadership and opportunities. Whether marketing a meet up group, promoting a fundraiser or establishing a personal interest group, the nature of the web is bringing people together. Important information about opposing new flood zoning, feedback on an updated transit schedule to recruiting volunteers for a community garden are all topics of interest that can be address on the web. Mediasophia is offering Internet marketing and organic SEO to support individuals and groups looking to reach out to the community and get results.
Mediasophia is a full service-marketing firm that specializes in web design, organic optimization and online reputation management for public figures looking to enhance profiles and connect with the community. Its web design for individuals and special interest groups is proven effective in bringing awareness, obtaining interest and recruiting support.