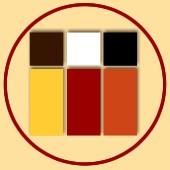 Our experience working with television shows hosted by celebrities has made us experts in public relations and enhancing the reputations of our clients. -George Magalios
New York, NY (PRWEB) December 11, 2013
The new Mediasophia online reputation management for actors is empowering professionals in the movie and entertainment industry with an Internet profile that reflects success. When a talent agency looks to place an actor in a role, they will select someone that has a large following and a strong Internet presence.
Mediasophia enhances actor portfolios with blogs, press releases, web pages, and social media accounts that highlight appearances, share happenings and connect with fans. The more positive PR an actor has the more opportunities that are presented. How an actor is represented on the web strongly influences the public. Soliciting comments from fans and creating a buzz will impress those interested in positioning an actor for a role. When an actor looks good on the Internet, agencies want to place that person in a film. Developing an actors online presence brings success.
Investing in marketing gives actors a leg up above the competition. Online reputation management gets actors noticed, make a statement and creates the image that that movie directors want to see.
Mediasophia is a full service-marketing firm that specializes in web design in Palm Beach County, Google Hummingbird SEO and online reputation management for actors. Its clients are represented as leading entertainers with powerful profiles that reflect talent, popularity and a large fan base.