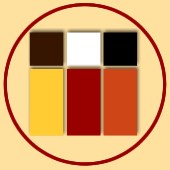 Mediasophia med spa clients are dominating Google searches for Botox and laser skin resurfacing in competitive cities including New York and Palm Beach. - George Magalios
Palm Beach, FL (PRWEB) January 15, 2014
Mediasophia, a full service Internet marketing firm is pleased to announce its new online reputation management and organic SEO for med spa clinics and dermatologists that offer laser skin resurfacing and facial enhancement procedures. Collagen injections, Botox and laser skin resurfacing are facial enhancement procedures that have become extremely popular in contemporary society. Med spas and cosmetic facial enhancement practices are opening up in progressive cities across the US. The online market for practices in this industry is becoming saturated with websites. This makes the importance of Internet marketing an essential component to success.
Mediasophia's online reputation management and organic SEO for med spas, is bringing clients the visibility needed to elevate practices ahead of the competition. Mediasophia's state of the art web design Palm Beach sites represent med spas as the leading clinics in the metropolitan marketplace. When a med spa is represented by Mediasophia it will reach the largest audience and convert website viewers into patients.
Mediasophia is a full service-marketing firm that specializes in web design, organic SEO and online reputation management for dermatologists and med spa clinics. Its clients are dominating search engine results for Botox, laser skin resurfacing and many other facial enhancement procedures.