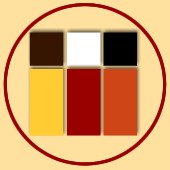 Mediasophia's experience working for celebrities that are regularly attacked has made us experts in eliminating negative content from the Internet. -George Magalios
New York, NY (PRWEB) December 09, 2013
Organic online reputation management protects corporate executives from hostile attacks on the Internet. To ensure a positive online profile that reflects corporate professionalism many CEOs and career focused executives are investing in a powerful marketing campaign that creates a profile of power and success.
Implementing a corporate reputation management campaign will enhance the reputation of executives and protect individuals from false statements, propaganda and any slanderous content that should surface on the web. CEOs are often victim to this type of online harassment from cutthroat competitors that are looking to advance careers through defaming those in powerful positions.
Investing in reputation management will not only protect professionals from slander but will represent them to the public as leading professionals worthy of advancement and new partnerships.
Mediasophia is a full service-marketing firm that specializes in Google Hummingbird SEO and online reputation management for corporate executives. Its clients are represented as leading CEOs with powerful profiles and reputations reflective of success.