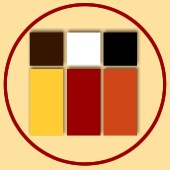 'A physician's online reputation is critical to obtaining new patients and ensuring the long term success of a medical practice.' -George Magalios
New York, NY (PRWEB) December 02, 2013
Mediasophia announces a new service to combat negative reviews on the Internet to help protect the online reputation of clients in the health industry. Not every patient can be one hundred percent satisfied and even the most highly esteemed doctors cannot promise full recovery for every patient. Sometimes people have unrealistic expectations and when the desired outcome of a situation is not met, they can become disgruntled and hostile. Sometimes a patient's disappointment is expressed in the form of slander on social media and frequently on review sites including RipOffReport and Healthgrades. When a negative comment of review appears on the Internet in connection with a practice it is very important it gets taken care of right away. Such misrepresentation can severely harm the success of a practice and has been known to cause competent doctors to lose the ability to obtain new patients.
Online reputation management companies are helping doctors maintain a powerful profile that reflects competency and experience. In addition, SEO companies implement strategies that enhance a practice with optimization techniques that obtain the visibility needed to reach the largest audience.
Mediasophia is a full service-marketing firm that specializes in web design, online reputation management and removing harmful reviews from Google searches. Its physician clients are ranked on the first page of Google in progressive cities with positive profiles that reflect success.