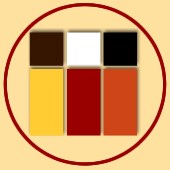 'A thorough reputation analysis provides those suffering from Internet harassment with the facts so they can take charge and put an end to the abuse.' -George Magalios
(PRWEB) December 04, 2013
Mediasophia provides organic Google approved reputation management that removes unwanted web content and replaces it with marketing content to highlight a particular practice or doctor. The company's new reputation analysis includes an overview of back-links, negative reviews, and slanderous web rankings visible for keyword searches.
Harmful reviews and Internet harassment has become commonplace in the medical industry and its impact on the public is powerful. Unfortunately highly qualified doctors and medical professionals are suffering hardship to do such propaganda. For this reason online reputation management companies have made it practice to protect clients from false negative reviews and maintain a positive profile that accurately reflect the true identity of clients in the health profession.
Mediasophia is a full service-marketing firm that specializes in web design, search engine optimization and online reputation management for doctors. Its clients are ranked on the first page of Google for popular searches and there is no evidence of negative reviews connected to its medical professionals visible on the web.