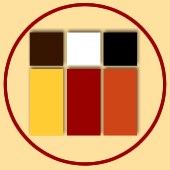 Mediasophia's experience working for television shows hosted by celebrities make us experts in eliminating slander from Google searches.- George Magalios
New York, NY (PRWEB) September 30, 2013
Mediasophia announces the implementation of proven effective reverse SEO techniques that remove Ripoff Reports from Google searches connected to client names. The online profile of a business is everything published on the Internet in connection with its corporate name. The company website and all content written for or about the business in the form of blogs, press releases, news articles and online reviews will develop its reputation and determine how it is perceived by the public. When a business profile is reflective of success, it will earn the trust of online viewers and attract business. Like wise, any slanderous content or a bad review will harm its reputation, deter sales and negatively impact success. For this reason, it is important to eliminate propaganda and the harmful effects of Ripoff Reports that appear on the Internet.
Ripoff Report is a notorious forum for posting propaganda and sadly many legitimate and successful businesses have gone out of business as the result of such malicious attacks. It is a terrible reality, but no one is immune from this type of situation. Any disgruntled employee, ex spouse or competitor can post an anonymous report and serious impede on a company's ability to attract new business. If a Ripoff Report should surface in connection with a business name, it is important to address it right away.
Mediasophia incorporates online reputation management into marketing campaigns to ensure the online identity of its clients reflects success. Its university educated professionals are experts in using reverse SEO techniques to bury false negative reviews and remove Ripoff Reports from Google search results.