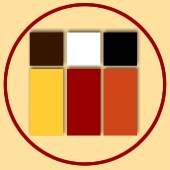 Bad reviews on sites like yelp and Urbanspoon can severely damage the reputation of a small business and if not addressed, impede on the ability to earn revenue. - George Magalios
West Palm Beach, FL (PRWEB) January 06, 2014
Mediasophia announces online reputation management for small businesses to protect restaurants, retail shops and other service companies from bad reviews and negative postings on sites like Yelp, Urbanspoon and Ripoffreport. The online reputation management service will enhance the positive image of businesses to increase the ability to attract new customers and solicit sales.
Each reputation management campaign will implement reverse SEO techniques that are Google approved and result in a clean web presence that highlights a company's success. When a small business is represented on the web as a leader in providing goods or service, it will attract new customers and maximize earning potential.
Mediasophia is a full service-marketing firm that specializes in web design Palm Beach and online reputation management for small businesses in diverse industries. Its clients are developing powerful Internet profiles to enhance earning potential and maximize revenue.