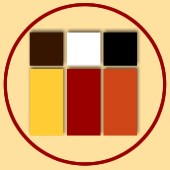 Mediasophia represents celebrity hosted television programs to support actors and enhance careers. - George Magalios
West Palm Beach, FL (PRWEB) January 09, 2014
Mediasophia, the Palm Beach, full service-marketing firm is pleased to announce its online reputation management for actors and actresses to create powerful profiles that launch careers and bring success. Landing a role in a film, television program or commercial, is not an easy achievement. There are millions of actors looking to launch careers and "make it" in the acting profession. Due to the nature of the Internet, professionals in the industry are able to develop a reputation that highlights achievements, bringing the visibility needed to reach casting directors and other decision makers in the business.
The Mediasophia online reputation management promotion includes a discounted, custom website at the start of a new campaign. The web design Palm Beach sites captivate audiences and represent actors as talented professionals that stand out above the competition.
Mediasophia specializes in web design, online reputation management and organic SEO. Its online reputation management for actors is proven effective in removing bad press from Google searches and replacing results with positive content to represent the actors desired image to obtain work.