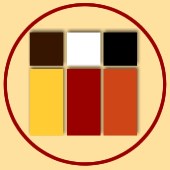 Online harassment takes many forms and our experience working with pro athletes has made us experts in removing negative content from Google searches. -George Magalios
New York, NY (PRWEB) December 27, 2013
Mediasophia announces online reputation management for athletes as it has become an important component of ensuring a successful career in sports. When a sports icon is abused by the media and becomes the victim of defaming content on the Internet it will affect their performance in the games and cause devastating hardships. Due to the nature of the web and its plethora of social media forums, an online attack can easy spread viral and in turn wreak havoc on an athletic career.
The professional athletes that invest in online reputation management in New York, are highlighting athletic ability and a history of performance to support a profile of success. Internet campaigns that use Google marketing strategies to obtain high visibility on the web are bringing athletes the exposure needed to reach the sporting industry's recruiting executives. State of the art web design in combination with online reputation management creates a powerful online presence that supports career success.
Mediasophia is a full service-marketing firm that specializes in online reputation management and web design for athletes. Its organic SEO strategies are creating a powerful web presence for athletes to highlight achievements and represent them as respected sports professionals.