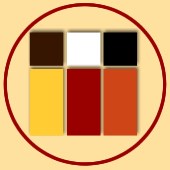 Lawyers that protect the reputation of their firm are investing in long-term success. -George Magalios
West Palm Beach, FL (PRWEB) January 08, 2014
Mediasophia is pleased to announce its new online reputation management for lawyers that have fallen victim to Internet propaganda and bad reviews on the web. Online harassment in the form of hateful posts on social media and bad reviews on sites like Yelp and RipOffReport impede on the ability to attract clients and obtain new cases. When a law firm or lawyer is slandered on the Internet it damages the reputation of the practice and interferes with the ability to increase revenue and establish long-term success.
When a law firm experiences an online attack it is important to address the issue right away. A professional marketing firm that is experienced with proven effective SEO and online reputation management has the ability to eliminate bad reviews from surfacing in connection with Google searches. Mediasophia's new online reputation management service for attorneys ensures the law firm is represented on the Internet with positive content that accurately reflects success.
Mediasophia is a full service-marketing firm that specializes in web design Delray Beach, online reputation management and organic optimization. Its online reputation management for lawyers is proven effective in removing bad reviews from Google searches by replacing the search results with flattering content to represents the law firm's true identity.