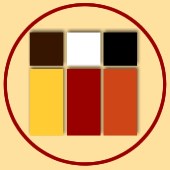 Mediasophia provides online reputation management for cosmetic surgeons in competitive international cities including, New York, Paris and Palm Beach. -George Magalios
Palm Beach, FL (PRWEB) January 17, 2014
Mediasophia is pleased to announce it's reputation management for cosmetic surgeons to eliminate Internet slander that appears on Google searches. A negative post on social media or a hateful attack on notorious forums like Rip Off Report can have a detrimental impact on business. Negative reviews on Healthgrades or Rip Off Reports in connection with a cosmetic surgery practice will interfere with a surgeon's ability to obtain new patients. Anyone that views negative content in connection with a surgeon on the web will seek services elsewhere. Skilled cosmetic surgeons that invest in online reputation management protect practices from false negative reviews and unethical attacks from competitors.
Mediasophia's online reputation management in combination with organic SEO, offers med spa professionals and cosmetic surgeons a proven effective method of developing a powerful Internet profile. Eliminating slander from the web is essential in order to accurately represent the true identity of a med spa clinic. The practices that invest in the new service will benefit from a positive reputation that highlights procedures and reflects the level of skill and surgical background that potential clients are seeking.
Mediasophia is a full service Internet marketing firm that specializes in Hummingbird-friendly web design Palm Beach and online reputation management for cosmetic surgeons. It's proven effect SEO strategies are replacing negative reviews with positive content that accurately reflects clients' success.