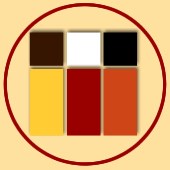 "Mediasophia highlights client's achievements and success to bury unwanted content on the web." -George Magalios
Palm Beach, FL (PRWEB) January 07, 2014
Mediasophia is pleased to announce its new reputation management for financial advisers and money management professionals. The new promotion is offering a complimentary month of SEO with the start of a marketing campaign. The defamation of individuals on the Internet is becoming epidemic and no one is immune from Internet propaganda. Because money management professionals are responsible for a person's financial security, when something goes wrong, people attack with a vengeance. All it takes is one dissatisfied client to post a bad review on any of the numerous consumer websites for it to impede on success.
Negative reviews and harmful slander on the Internet have become an issue for many financial advisers. Notorious sites like RipOffReport are known to be the cause of collapsed business and the demise of careers. The truth is, due to the nature of the web, a simple post on even a social media site like Facebook can spread viral in an instant. This can severely damage ones reputation and interfere with the ability to obtain new clients. Fortunately there is a solution to this problem. Internet marketing firms that are experience with online reputation management will eliminate unwanted content from Google searches and replace it with flattering material that reflects success.
Mediasophia is a full service-marketing firm that specializes in web design Palm Beach and online reputation management for money management professionals. Its clients are developing powerful Internet profiles to enhance earning potential and maximize revenue.