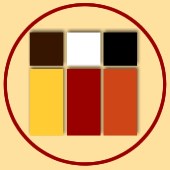 At Mediasophia we do not require contracts as our marketing strategies yield clients immediate returns. -George Magalios
West Palm Beach, FL (PRWEB) November 11, 2013
Every individual has a different perception of what is intriguing, but there are certain components of advertising that the majority of contemporary society finds of interest. Society has become conditioned to constant audio and visual stimulation, and so it takes a smart marketing campaign to captivate an audience and convert viewers into customers. Mediasophia announces the design of new marketing campaigns that implement web design with effective SEO strategies that yield immediate investment returns. Its portfolio of success proves its campaigns bring clients a constant influx of new customers for a dramatic increase in revenues.
Creating a contemporary website that reflects current market trends is an essential component of every successful marketing campaign. Designing an alluring and seductive web design Palm Beach site that the internet audience responds to will convert viewers into customer. When combined with effective organic search engine optimization for top visibility on the web, it will reach the largest audience for maximum earning potential.
Mediasophia is a full service Internet marketing firm that represents its clients as leading professionals in their market sector. Its state of the art websites reflect current market trends and its clients are dominating popular keyword searches in competitive markets. Mediasophia's proven effective marketing strategies are bringing clients a dramatic increase in sales and immediate investment returns.