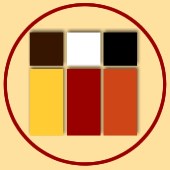 'Custom blogs are an excellent format for executing back-link strategies and increasing online visibility.' -George Magalios
West Palm Beach, FL (PRWEB) November 27, 2013
In today's system of e-commerce, a company's online visibility is a critical component of advertising. How seo companies represent a business on the web will determine its level of success. Mediasophia has created a new custom blog design service to enhance its clients Internet profile and support optimization back link strategies.
A network of blogs is a valuable tool for implementing organic SEO. The businesses that invest with Palm Beach web design companies that value the blog design not only obtain top Google rankings but look good in the eyes of the contemporary audience.
Mediasophia is a full service-marketing firm that specializes in web design, online reputation management and organic search engine optimization. Its clients are represented as leading businesses in progressive markets and are dominating Google results for popular keyword searches.