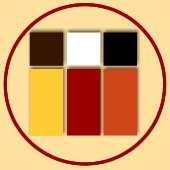 We are excited about this grant, as it will enable us to expand our services to clients and extend our pro-bono outreach program. - George Magalios
West Palm Beach, FL (PRWEB) October 24, 2013
Mediasophia is in the running to become the beneficiary of the Chase Business Grant. Currently the company is asking for support in receiving votes to qualify. The grant will empower Mediasophia to extend service to customers and compete with the larger companies by continuing to provide exceptional customer service and a superior product.
The web design companies that provide state of the art websites formatted for SEO techniques congruent with the Hummingbird program are quickly achieving top rankings for popular keyword searches. When websites are visible on the first page of Google in competitive markets, it reaches the largest audience and converts viewers into clients. Mediasophia intends to use a portion of the Chase grant to extend its research teams that identify algorithm patterns to ensure clients starting out with a brand new website, have the ability to dominate searches in a given market sector.
To vote for Mediasophia, go to https://www.missionmainstreetgrants.com/business/detail/35730 and simply Click "Vote!".
A vote for Mediasophia means expanding its scholarship fund and providing more pro bono services to non-profit organizations in the communities it serves. Voting for Mediasophia will directly contribute to the local economy by supporting wage increases for in-house staff, more charitable work and a variety of other good causes Mediasophia supports.