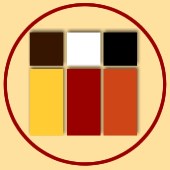 We are excited to help launch the careers of starting actors looking to land a role in movies, television and on stage. -George Magalios
West Palm Beach, FL (PRWEB) January 10, 2014
Mediasohia is pleased to announce custom web design for actors to create a powerful and highly visible Internet profile of success. Launching a career in the acting profession is a challenge. The start up actors that invest in a Mediasophia website are obtaining the visibility needed to highlight achievements and reach casting directors, booking agents and professionals looking to hire.
Mediasophia designs state of the art websites for actors and actresses that showcase talent, increase popularity and highlight a history of roles that reflect leading professionals in the industry. Breaking into the television, movie and theater industry by landing a role as an actor is difficult. The actors that invest in creating a web presence by hiring a marketing firm to design a flattering website, increase the chance of reaching casting agents and appealing to the interest of hiring professionals.
Booking agents and professionals in the talent industry use the web to research actors and actresses to represent and contract out. When an actor implements an online reputation management campaign and is represented on the Internet with an alluring and seductive website, the chances of being recruited for assignments, dramatically increases.
Mediasophia specializes in web design, organic SEO and online reputation management for start up actors, looking to gain the exposure needed to obtain work. Its web design for actors and actresses are proven effective in helping launch careers in the television and movie industries.