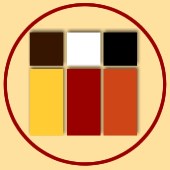 Designing websites that highlight talent and career history is increasing the popularity of our celebrity clients. -George Magalios
New York, NY (PRWEB) December 31, 2013
Visibility on the Internet is supporting career success for celebrities. Mediasophia announces its new web design for celebrities to create a powerful web presence that increases popularity and gives public figures the profile needed to enhance careers.
The celebrities that are represented on the Internet with seductive and alluring websites are intriguing the interest of online audiences, gaining popularity and obtaining the visibility needed to reach casting directors and professionals looking to hire public figures. Actors, models, politicians and entertainers that want to increase popularity should invest in a marketing campaign that includes state of the art web design, organic SEO and PR management. When a professional marketing firm implements the Internet components of marketing, celebrities acquire the exposure needed to enhance careers and achieve success.
Mediasophia is a full service-marketing firm that specializes in celebrity web design, online reputation management and organic search engine optimization. Its marketing campaigns are creating a powerful web presence for celebrities to strengthen careers and achieve long-term success.