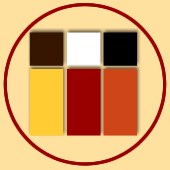 Entertainers that are represented on the Internet with a Mediasophia web design obtain the profile needed to achieve success. - George Magalios
New York, NY (PRWEB) January 02, 2014
Mediasophia is pleased to announce its new web designs for individuals and groups in the entertainment industry. Musicians, performance artists and comedians that are represented on the Internet with a state of the art web design for entertainers are creating a profile for success. The Mediasophia marketing firm creates sophisticated websites to enhance client careers and obtain the exposure need to reach booking agents and those interested in hiring talent.
The online profile of entertainers is important in developing a successful career. When a comedian or performance artist has a website that is visible for popular keyword searches in the entertainment industry it reaches the largest audience to obtain work. SEO companies that achieve first page rankings on Google for the cities where entertainers wish to perform, earn for clients a constant influx of high venue events and performance gigs.
Mediasophia is a full service-marketing firm that specializes in web design and online reputation management for comedians, musicians and performance artists. Its clients in the entertainment industry are creating powerful profiles to enhance careers and achieve high revenue potential.