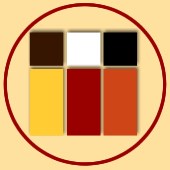 'Mediasophia websites for attorneys are obtaining to top rankings for popular keyword searches in competitive cities including New York and San Francisco.' -George Magalios
New York, NY (PRWEB) December 30, 2013
Mediasophia announces new custom web designs to represent law firms and individual lawyers as the leading prosecutors and defense attorneys in competitive markets. The new state of the art websites are sophisticated and easily navigable in order to bring more cases to clients. The impressive web design for lawyers implement the contemporary aesthetic elements of design and functionality required in the field of legal representation. The written content is concise to provide just enough educational content for viewers to gain the confidence needed to schedule an appointment. By highlighting positive case outcomes and a powerful history of success, the online viewers gain trust and make a decision to select the law team to take on the case.
Through the use of proven effective SEO techniques, the new websites are achieving top rankings on Google for popular keyword searches including, "personal injury lawyer", "divorce attorney" and "criminal defense lawyer" in competitive cities.
Mediasophia is a full service-marketing firm that specializes in online reputation management and web design for lawyers. Its organic optimization strategies are creating a powerful web presence for law firms and its marketing campaigns highlight successful case outcomes representing attorneys as the leading professionals in progressive cities.