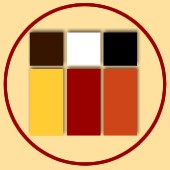 'Mediasophia web designs are state of the art and reflect the level of sophistication needed to support career success.' -George Magalios
New York, NY (PRWEB) January 21, 2014
Mediasophia is pleased to announce state of the art web design for politicians and public figures looking to recruit support and enhance careers. The Internet has become a powerful forum for public relations and networking with the public. Mediasophia's web designs are empowering individuals with the ability to highlight events and inform the public about opportunities and current issues. Special interest groups use the Internet to research public figures and determine which leaders are of worthy of support. The political figures that are represented on the web with a sophisticated website earn the interest of viewers and increase networking ability.
Political candidates that invest in a state of the art website reach the larger audience and elevate campaigns. Quality web design in combination with proven effective SEO strategies, achieve top visibility on the Internet, bringing the visibility needed to launch careers and recruit support.
Mediasophia is a full service-marketing firm that specializes in web design, search engine optimization and online reputation management for politicians and public figures. Its clients are represented on the Internet as powerful leaders worthy of support.