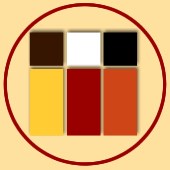 Top rankings for popular keyword searches bring clients the visibility needed to reach the largest audience and dramatically increase business. - George Magalios
Palm Beach, FL (PRWEB) November 05, 2013
Internet Marketing is earning cosmetic surgeons and professionals in the health and beauty industry a constant influx of new clients. With the implementation of web design Palm Beach, organic SEO and online reputation management, Mediasophia's doctors and med spa clients are dominating first page rankings on Google for popular keyword searches. When a cosmetic surgery practice is represented online with a state of the art website that is optimized for high visibility, it reaches the largest audience and earns the trust of prospective clients. I seducing web design is very influential and with a professional marketing firm enhancing the reputation of a practice, the surgeons and med spa professionals earn a dramatic increase in revenues.
Mediasophia clients are dominating keyword searches for the important procedures that potential clients interested in are searching for on the web. When a potential client enters Botox or facelift or laser skin resurfacing for a respective city, Mediasphia clients are appearing first. This high ranked visibility has align Mediasophia clients among the elite. In progressive cities like New York and Palm Beach first page rankings amount to high returns and maximum earning potential.
Mediasophia is a full service marketing firm representing cosmetic surgeons and clients in the health and beauty industry. Its state of the art web design, online reputation management and proven effective SEO are positioning clients for long term success in competitive markets.