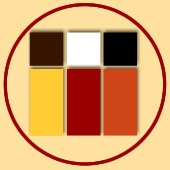 Mediasophia is prepared to help businesses quickly recover from a drop in rankings or a website ban. I encourage any business in trouble to invest in our service. - George Magalios
West Palm Beach, FL (PRWEB) November 22, 2013
Mediasophia's new search engine diagnostics rescue businesses from website banning. A Google Ban is a website nightmare and can have a devastating impact on a business if not immediately address. Monitoring a company web presence and being prepared to react and fix issues that arise needs to be at the front line of any marketing campaign. An effective SEO program should include a multitude of strategies for optimizing a website. A strong social media presence inclusive of a Google+ business page showing up on the right side of your bran search results is one component of marketing used to enhance visibility and maintain optimal rankings. Using various social media accounts and third party blogs is critical when it comes to successfully recovering from a ban. Google recognizes these accounts, which validates the company in the eyes of Hummingbird.
Having an SEO-friendly web design is important in its ability to recover from a site ban. In some cases when a website is not formatted for effective Google Hummingbird SEO, it is more efficient to create a new website in order to quickly recover and achieve first page results.
Mediasophia Google search engine diagnostics prepare its SEO teams to efficiently react to a drop in rankings and rescue businesses that have fallen victim to a ban. Its proactive approach to marketing begins with web design in Palm Beach and proven effective organic optimization.