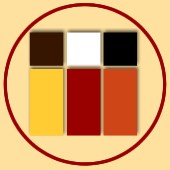 Mediasophia quickly restores website rankings for businesses that have suffered a Google ban. -George Magalios
New York, NY (PRWEB) November 13, 2013
A company's ranking on Google for popular keyword searches will determine the amount of traffic to a website. In the e-commerce system this customer flow is essential to success. When a website has been banned by Google for implementing black hat techniques to obtain rankings the consequence can be detrimental. Companies once positioned in first place can find the corporate website buried even after years of investing in optimization. Mediasophia is providing a new service that rescues companies punished by Google Hummingbird to quickly regain a first page position and restore visibility on the web.
Google has the power to make or break a business by banning the website from popular keyword rankings. When companies hire an, experienced New York SEO company that implements only Google approved techniques, it safely maintains top rankings bringing in a constant influx of business and high returns.
Mediasophia is a full service Internet marketing firm that represents its clients as leading professionals in diverse market sectors. Its state of the art websites reflect current market trends and its clients are dominating popular keyword searches in competitive markets. Mediasophia's new Google ban rescue service quickly restores top rankings for a continued influx of sales and immediate investment returns. For more information, visit the official Mediasophia website at mediasophia.com.